Cool, let's book a demo!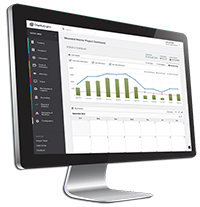 Our Engineers will tour you through whatever you want to see:
Products: (Donation Tools, Email, Events, Peer-to-Peer, Major Gifts, Direct Mail, Etc)
Solutions: (Best-in-class technology matched with subject matter expertise around DRTV, Sustainers, 3rd Party Fundraising. & Multi-channel Integration)
Services: (Web & Email Design, Report Building, Data Services, or Direct Mail Support.)
Enjoy this quick read on
Donor Journeys
In this digital download, you'll meet an engaged donor named Charles, and see how CharityEngine manages his multi-year, multi-channel journey from acquisition through retention, managing every action and capturing everything on his contact record.
How can we help you?

Whether you have questions about pricing, capabilities or solutions, we're happy to get you any answers you need. We'll be happy to get back to you with whatever information you want.
By making a pretend donation to a pretend nonprofit organization, the Old Rag Trust, you can see how CharityEngine creates a one-of-a-kind, donor centric experience for the people in your giving universe.
Create a pretend peer-to-peer page. Make a pretend donation. Buy tickets for a pretend event. And then see how it comes together in our personal user center!
Click here to get started